Proactive Risk Assessments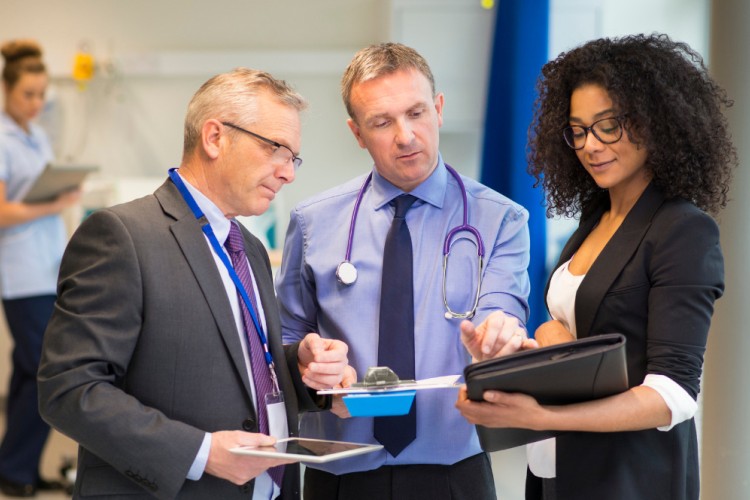 As the leading provider of medication safety risk assessments, ISMP offers various services for a wide range of budgets and inherent risk concerns. Every year we hear about thousands of medication errors affecting well-respected healthcare facilities just like yours. Sometimes a medication error is an isolated occurrence, but in other situations, even the best of facilities may have an insidious, systemic challenge that needs to be addressed to prevent future medication errors.  What if a simple change in your organization could prevent future major safety concerns?
Comprehensive Risk Assessment
The complexity of healthcare systems can often mask underlying medication safety issues. Though a medication error may not have yet occurred, it is important to proactively identify insidious medication safety risks that could harm a patient. ISMP has worked with hundreds of healthcare institutions to assess isolated risks as well as identify system vulnerabilities across the entire enterprise. Our holistic and interdisciplinary approach allows us to provide practical guidance for remedying issues at their source.
ISMP's Comprehensive Risk Assessment is the perfect solution if you are focused on preventing medication errors throughout your single facility or integrated healthcare system.
Targeted Risk Assessment
Whether your safety challenges are targeted to a service line or specific medication safety issue, ISMP leverages its vast experience across hundreds of facilities to help you.
We have worked with facilities in the following targeted areas:
Pediatrics and oncology 
Ambulatory clinics and surgical centers
High-alert medications
Safe use of medication-related technologies including: 

Automated dispensing cabinets and smart pumps
Medication Safety Checkup
Are you considering the implementation of a new medication safety initiative or want to quickly address a specific medication safety challenge? ISMP offers a one-day customized risk assessment so you can make more informed decisions about next steps. A Medication Safety Checkup is a cost-effective, rapid way to get invaluable guidance from the world's most trusted medication safety organization. Learn more about ISMP's Medication Safety Checkup. 
Need help assessing risk in your organization?