This chart includes look-alike and sound-alike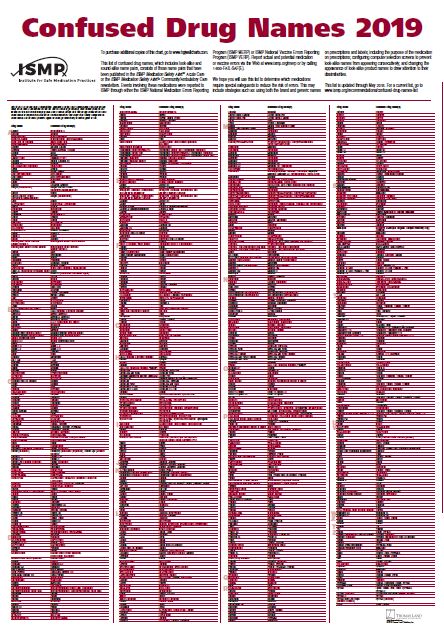 name pairs. Use this resource to help determine which medications require safeguards to reduce the risk of errors. Both the US Food and Drug Administration-approved and the ISMP-recommended tall-man (mixed case) letters have been included.
Wall Chart - Confused Drug Names
Updated 2019
Dimensions: 28 w" X 40" h
Access this Free Resource
You must be logged in to view and download this document.
More Books, Posters, and DVDs
Award-winning DVD introduces viewers to "Just Culture".
This poster provides examples of medication orders with ambiguous or difficult-to-read abbreviations as well as how they should be written out.
Counsels healthcare practitioners to always spell out drug names.