A quick reference for appropriate antidotes.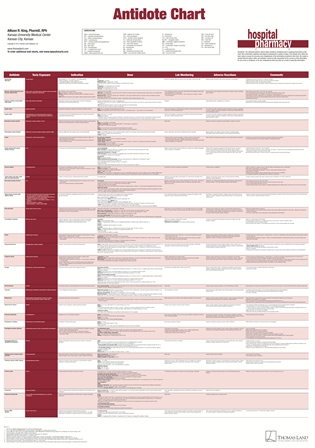 Features include antidote names, dosing, ADRs, and monitoring parameters.
Wall Charts are shipped by a 3rd party supplier. Wall Charts are shipped on Thursdays only. Please contact [email protected] with any questions.
Wall Chart - Antidote
Published in 2012
Dimensions: 22 1/2" w X 32" h
Access this Free Resource
You must be logged in to view and download this document.
More Books, Posters, and DVDs
Award-winning DVD introduces viewers to "Just Culture".
Commonly referred to as the "Do Not Crush" list, healthcare professionals are alerted about medications that should not be crushed.
This poster provides examples of medication orders with ambiguous or difficult-to-read abbreviations as well as how they should be written out.