Quick reference guide to ISMP's list of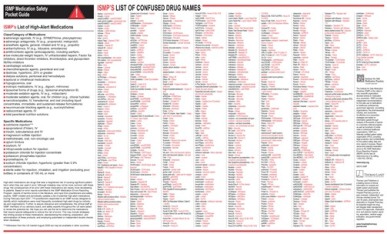 high-alert medications, documented drugs with look-alike-sound-alike risk, and error-prone abbreviations, symbols, and dose designations. 
**Sold in packs of 5**
Pocket Guide - Medication Safety Pocket Guide (pack of 5)
More Books, Posters, and DVDs
Award-winning DVD introduces viewers to "Just Culture".
This poster provides examples of medication orders with ambiguous or difficult-to-read abbreviations as well as how they should be written out.
Counsels healthcare practitioners to always spell out drug names.