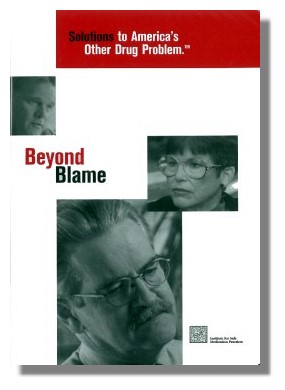 Beyond Blame introduces you to "Just Culture", a way of thinking that fixes problems rather than assigning blame. This insightful & important program is a must for all who are responsible for patient care. Produced by Bridge Medical, this award-winning video describes in detail how medication errors affect practitioners and patients alike. The 10 minute documentary features case histories of a pharmacist, nurse, and physician who were involved in a fatal medication error.
Video - Beyond Blame Documentary (DVD)
More Books, Posters, and DVDs
Healthcare practitioners should use the exact metric weight when writing drug orders. This poster discourages prescribing only by volume or dosage limit, which can be ambiguous, and provides a correct sample order.
It is uncommon to need more than 2 or 3 tablets, capsules, vials, ampules, etc. to prepare a single dose of medication. This poster alerts healthcare professionals to this fact and urges verifying with a pharmacist medication doses that seem to require more than 2 or 3 of anything.
Quick reference guide to several of ISMP's lists and resources.