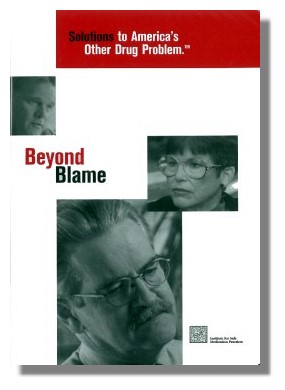 Beyond Blame introduces you to "Just Culture", a way of thinking that fixes problems rather than assigning blame. This insightful & important program is a must for all who are responsible for patient care. Produced by Bridge Medical, this award-winning video describes in detail how medication errors affect practitioners and patients alike. The 10 minute documentary features case histories of a pharmacist, nurse, and physician who were involved in a fatal medication error.
Video - Beyond Blame Documentary (DVD)
More Books, Posters, and Videos
This chart defines the stability and compatibility of medications that are routinely present in critical care, and intensive care settings. Wall Charts are shipped by a 3rd party supplier. Wall Charts are shipped on Thursdays only. Please contact
[email protected]
with any questions.
Commonly referred to as the "Do Not Crush" list, healthcare professionals are alerted about medications that should not be crushed.
This poster provides examples of medication orders with ambiguous or difficult-to-read abbreviations as well as how they should be written out.