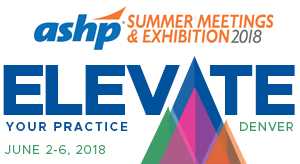 The Medication Safety Collaborative (MSC) is for interprofessional teams of clinicians and administrators who focus on quality and patient safety. Participate in a community with a focus on innovative practices and solutions to optimize safety and quality outcomes. A faculty of distinguished patient-safety experts will lead engaging and interactive sessions where you can earn more than 20 hours of CPE, CME, or Nursing CE.
The Medication Safety Collaborative provides you the following unique opportunities:
Sharpen your skills with specialized and focused professional development sessions specific to your area of practice. Continuing education credit for pharmacists, physicians, and nurses is available for all MSC sessions.
Advance your career by networking with both interprofessional peers and pharmacy leaders in an intimate setting designed to incite meaningful connections.
Elevate your practice with contemporary and practical knowledge you can immediately take back and implement into your organization.
Who Should Attend?
Front-line staff
Patient safety officers
Pharmacists
Physicians
Nurses
Medication safety officers
Quality professionals
Risk managers
Administrators
Learn more about the education and events offered at the Collaborative, and register at https://summer.ashp.org/Medication-Safety-Collaborative