24th Annual Cheers Awards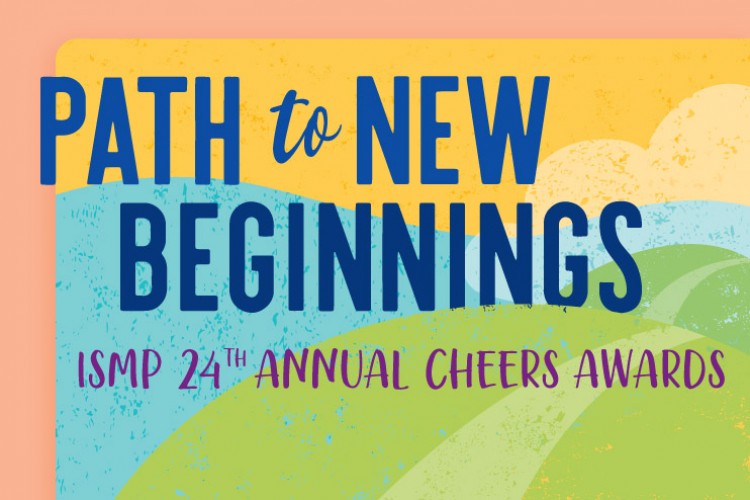 The ISMP Cheers Awards serve as ISMP's ONLY fundraising event—please consider helping us continue on our path! We rely on support from committed sponsors to carry out our core mission to advance medication safety. The global pandemic has posed unprecedented challenges, and ISMP and the 2021 ISMP Cheers Awards winners have stepped up to help healthcare practitioners adapt, overcome barriers, and implement innovative programs. You can join the outstanding individuals and organizations promoting safe medication use by making a tax-deductible donation and/or attending the awards dinner. See chart below to donate/register.
When:
Tuesday, December 7, 2021 at 6:00pm
Where:
Rodizio Grill Brazilian Steakhouse
9101 International Drive, #1220
Orlando, FL 32819
Keynote Speaker
Coming soon...
Lifetime Achievement Award Winner
Coming soon...
Support Opportunities:
LEVEL
INVESTMENT
BENEFITS
Great Trail
Canada
$35,000
Recognition in presentation, seating for 10, full-page ad in program, table signage, website mention, live stream and recording sponsorship
Hokkaido Nature Trail
Japan
$25,000
Recognition in presentation, seating for 10, full-page ad in program, table signage, website mention
Appalachian Trail
United States
$15,000
Recognition in presentation, seating for 10, half-page ad in program, table signage, website mention
Greater Patagonia Trail
Chile
$10,000
Recognition in presentation, seating for 10, quarter-page ad in program, table signage, website mention
Himalaya Trail
Nepal
$5,000
Seating for 5, table signage, listing in program, website mention
Silver Trail
Mexico
$3,500
Seating for 2, listing in program, website mention
Inca Trail
Peru
$1,000
Seating for 1, listing in program, website mention
Corcovado Trail
Brazil
$500
Seating for 1, website mention
Trail Pass
$250
Dinner reservation